Francesca M. Gresik, D.P.T., SCA, ATC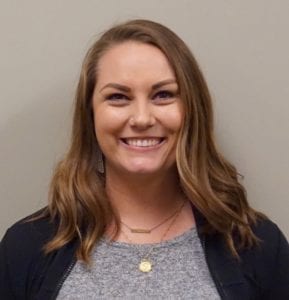 Francesca M. Gresik, D.P.T., SCA, ATC is a California native who completed her undergraduate work at Chapman University with a bachelor of science degree in Athletic Training and dual minors in Psychology and Nutrition in 2009. She maintains an active license as a certified athletic trainer (ATC), and an affinity for working with athletes of all ages and all skill levels, providing sideline game day coverage and treating overuse injuries, post operative conditions, concussion management and injury prevention techniques from little leaguers to professional athletes and Olympians.She went on to earn her Doctor of Physical Therapy degree (DPT) from the University of Southern California in 2012 (go Trojans!), and became a board certified Sports Clinical Specialist (SCS) by the American Physical Therapy Association in 2019.
With a strong background in orthopedics and sports medicine, combined with her love for learning, skill development and dedication to the art of physical therapy practice, she has completed education programs and certifications in the following areas:
ROCK tape for fascial movement taping (level I & II)
ROCK Blades for soft tissue mobilization techniques and cupping
TRX training
Personalized Blood Flow Restriction Training through Owens Recovery Science
Custom Splint Fabrication for hand and upper extremity injuries for non operative and post operative conditions
And is an accredited Clinical Instructor for students enrolled in DPT programs nationwide.
She also plans to become a certified dry needling provider in the near future, as well as continue to develop her manual therapy skills to help patients get better faster, improve their quality of life and return to doing the things they love.
After leaving her directorship position at a high volume sports orthopedic clinic in San Diego to move to Virginia in 2018, she began working as a travel physical therapist in South Carolina, Louisiana, Kansas and Montana before finding her permanent home with the team at Wardell Orthopedics in 2019. In her free time she enjoys hiking, crossfit, SUP, reading, photography, camping, visiting National Parks across the country, doing home renovation projects, traveling, and exploring her new home state of Virginia with her husband and dog.
Office Location:
5818 D Harbour View Blvd, Ste. 150
Suffolk, VA 23435
Physical Therapy Phone: (757) 638-1800
Physical Therapy Fax: (757) 638-9442